Learn 1 on 1 From
teaching pro mike rinker 
Individualized approach to game
Establish fundamental foundation
strong posture, grip & alignment
If you're looking to improve your game and take it to the next level, you can find the support and resources you need right here. Additionally, I personally consult with every single client to understand each one's unique goals. Weather you prefer to learn in a private one-on-one setting, or in a more laid back, social atmosphere with a group of friends, I offer something for everybody.
1 Hour             $70
1/2 Hour          $40
​
***Range balls included***
​
1-Hour Group Lesson 
2 Students        $50/student
3 Students        $35/student
4 Students        $30/student
​
***Range balls included***
About Me
Born and raised in central Pennsylvania, Michael pretty much grew up on the golf course. After spending most of his youth competing in local, regional, and national junior and amateur tournaments he was recruited to play golf as Penn State University. Graduating with a degree in Professional Golf Management he moved to W. Palm Beach, Florida to begin his professional career at Trump International Golf Club.  One year later he was asked to relocate to New York and become the Tournament Director and Teaching Professional at up and coming Trump National in Westchester NY. 
After spending 10 years running corporate and member tournaments, competing in professional events, and conducting thousands of hours of golf lessons, he and his family eventually relocated back to their home state of Pennsylvania. Michael resides in Sugarloaf with his wife and 4 children, Taylor, Mason, Emily and Hunter. He is excited to work with students and share his extensive golf knowledge to help you improve and get the most possible enjoyment out of the game of golf.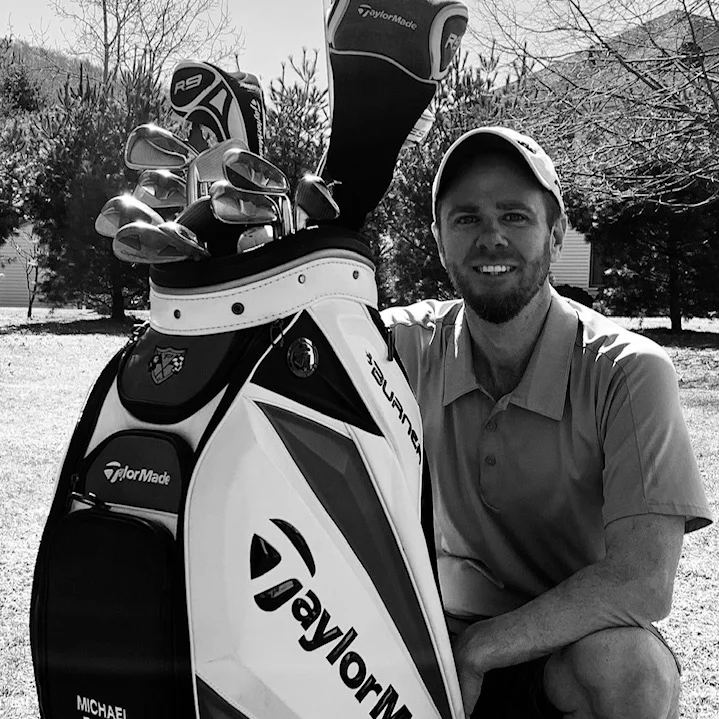 SIgn Up for a Golf lesson