welcome to Sugarloaf Golf Club
 A premiere public golf course that offers stunning views, beautiful naturalized areas, lush rolling fairways, and greens that are often considered the best in Northeast Pennsylvania.

Tee TImes
Reserve your tee time today to enjoy our 4-star rated course with lush rolling fairways, and greens, stunning views, and impeccable customer experience we deliver
day in and day out!

rates
Reasonable Rates, PA's most scenic layout and amazing course conditions every day, no exceptions. We offer an all grass range, and our putting green is free to use for anyone sun up to sun down 7 days a week.

Events
Choose Sugarloaf Golf Club for your next charity or corporate golf tournament, as well as for business meetings and your casual party, shower or wedding! Our Event Planner will guide you through the entire process.

Club house
Join us in our newly renovated clubhouse & bar/restaurant or on the deck for a bite to eat! Our friendly staff and beautiful views define the sights and sounds of a quality experience you get every time you visit.
Sugarloaf Golf ClubBreakfast with SantaSunday, December 11th 9am-12pmEnjoy the morning with Santa and Mrs. Claus on Sunday, December 11th! Mrs. Claus will read a Christmas story and you can get your picture with Santa. Call 570-359-7318 as reservations are required. Buffet is open from 10am-11am $20 - Adults $15 Children age 4-12 Free for Children under 4  Our StoryHow we got startedAenean laoreet ipsum nec mi pharetra, sed euismod ante interdum. Curabitur non quam eget sapien condimentum scelerisque eu vitae nulla. Suspendisse ac turpis est. Maecenas consequat rutrum leo ac consectetur.Curabitur sed metus ex. Proin fringilla diam diam. Suspendisse potenti.Nam fringilla purus massa, ut vestibulum sem...
Join us for the area's only Walk-Thru Animated Christmas Light Display with fun activities for every age!We are back for our 3rd year!Come for our first night this Friday, November 18th, and enjoy live music from Platinum Production, excellent food and Christmas ambiance.Drink specials available and music from 7-11pm!Introducing the area's premier Christmas light experience! We have assembled one of the most overwhelmingly cheerful Christmas displays in the entire country! We build a truly unique and magical light display to help you have the most magical holiday season possible."Light the Night at Sugarloaf" is a walk through display for all ages to enjoy. The magical light display begins at our clubhouse where you will find refreshments and snacks as well as some special friends from...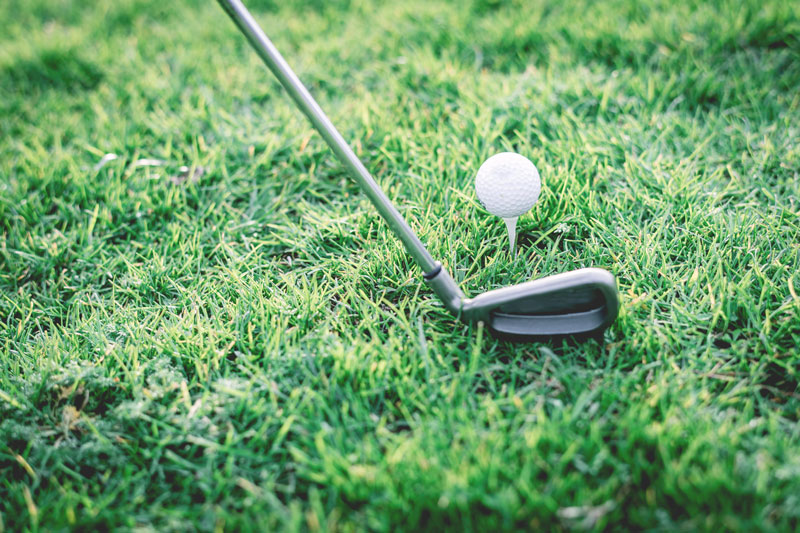 driving range & putting greens
We offer an all grass range, and our practice green and driving range are free to use for anyone sun up to sun down 7 days a week. Baskets of balls for the driving range are available for purchase at the pro-shop